Innovative Food Business
6.9.2023 08:30
Rytmikorjaamo
Join to hear success stories from the Food Province of Finland's research and innovation work in the food system and get familiar with Seinäjoki based world class food companies via business tours.
The Innovative Food Business event will be organized in the city of Seinäjoki, South Ostrobothnia, as one of the events during Food Days Seinäjoki, the collaborative event week that is themed around food, innovation and business.
The Innovative Food Business event is directed for the international and national partners and stakeholders, with the interest towards developing the food sector. The event will offer insights to world class food innovations, examples on how the RDI sector collaborates with the region's companies to foster health, and great examples on how do we compat climate change.
We warmly welcome you to join this event!
Program
08:30 REGISTRATION AND NETWORKING
09:00 OPENING SESSION
Welcoming words

- Jaakko Hallila, President and CEO, Seinäjoki University of Applied Science

Experience food province with all your senses

- Terhi Välisalo, ProAgria / South Ostrobotnia Rural Women's Advisory Organization

International cooperation with our regional RDI organisations, including project proposals

Taru Mäki, Seinäjoki University of Applied Science

Pia Kattelus, Regional Council of South Ostrobotnia

Hannemari Niemi, Into Seinäjoki Oy

Olli-Pekka Viinamäki, University Consortium of Seinäjoki
10:00 COFFEE AND NETWORKING
10:30 PARALLEL SESSIONS IN DIFFERENT THEMES, choose your session
Health and Wellbeing

- fostering wellbeing through nutrition and healthy food products

Digitalising sustainability management in farming: the case of farm animal welfare

-

Jarkko Niemi, Research Professor, Natural Resources Institute Finland

Me, My Health and My Food

- Harri Luomala, Research Professor, University of Vaasa

EQVegan – training modules for sustainable change in the food industry

- Gun Wirtanen, Senior Adviser, Seinäjoki University of Applied Sciences

Food reformulation and wellbeing

- Terhi Junkkari, Principal Lecturer, Seinäjoki University of Applied Sciences

Innovations towards healthier food

- Mikko Immonen, Research Scientist, Valio

Food Innovations from South Ostrobothnia conquering international markets

Innovative and sustainable product development to niche markets

- Shirin Namiq, Development Director, Voihan Vuohi Ltd

Innovative food product development – from national TV-show to ecosystem partnerships

- Suvi Luoma,

Insight Director, Foodwest Ltd

The fascinating story behind the award winning rye distillery

- Reija Penttinen, Kyrö Distillery Ltd

Climate Change Combat

Innovative solutions to reduce food waste at buffets

-

Lotta Alhonnoro,

Postdoctoral Researcher, University of Vaasa

Exploitation of raw material of animal origin and the global need for utilization of the Honkajoki concept

- Reetta Nevala, Director of operations and business consulting, Honkajoki Group

Peatlands and agriculture - impossible combination for climate change?

- Risto Lauhanen, Senior RDI Expert & Associate Professor, Seinäjoki University of Applied Sciences
12:00 LUNCH AND NETWORKING
13:00 SEINÄJOKI BUSINESS TOURS TO WORLD CLASS FOOD INNOVATORS, choose your route. Both tours will stop at Kalevan Navetta and Rytmikorjaamo when ending.
Sustainable Food Chain TOUR

Sustainable and responsible food chain is a matter of honor in South Ostrobothnia. Welcome to get to know the Finnish food chain from the farm all the way to the store shelf. During the tour we get an opportunity to visit a farm specialized in pork production and one of Northern Europe's leading companies in the meat and food industry. Max. 30 attendants.

Developing New Innovations TOUR

New innovations are created based on our own experiences and expertise as well as consumer knowledge. On this tour, we will hear how a greenhouse farmer has developed a new carousel method and a technological solution to make farming more efficient. We visit a company specialized in a development of food industry with a recipe for success. Finally, we get a chance to visit the food laboratories of Seinäjoki University of Applied Sciences where innovations are carefully created and refined.

Max. 30 attendants.
17.00 AFTER WORK COCTAIL HOUR NETWORKING @ Kalevan Navetta
Informal evening networking, coctails and finger food to enjoy

We will be joined by some of the food startup and innovation oriented InnoFood event participants and speakers.
Food Days Seinäjoki event week
Innovative Food Business event is organized as part of Food Days Seinäjoki event week. Food Days brings food system innovators and the best place for food business together in Seinäjoki, Finland.
During the event days we show case the strong food system competence, innovative food system development nationally and internationally and inspire with new innovations in the food sector. Food Days offers for researchers, innovators and startups.
One example of other events during Food Days is InnoFood event on 7.-8.9.2023 organized by Ruralia / University of Helsinki in Seinäjoki.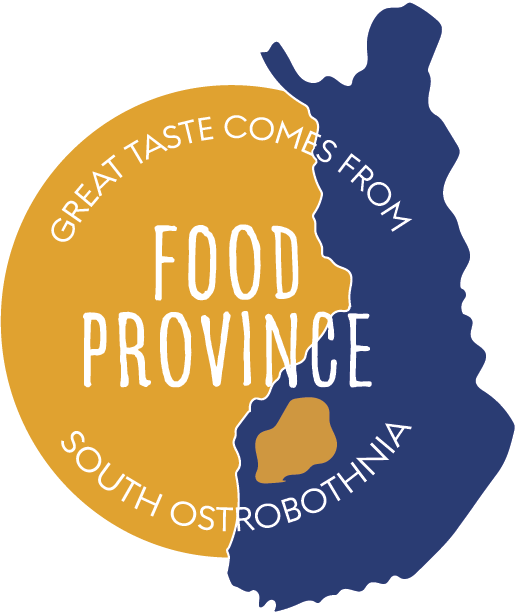 This event and the Food Days Seinäjoki event week are part of Innovation ecosystem agreement project funded by European Union EU and the city of Seinäjoki. This project is part of InnoCities network consisting of 16 cities in Finland. InnoCities use cooperation to create innovation and innovation to create sustainability. Read more: https://www.innokaupungit.fi/en/